The United Arab Emirates' (UAE) snapped a bangin' picture of mars in their first visit to the Red Planet.
"We couldn't have asked for a better day on Mars!" UAE Space Agency chairperson Sarah Al Amiri wrote in a tweet Sunday (Feb. 14). "Can't wait to see the science data come in so we can comprehensively characterize the lower atmosphere!"
The UAE Hope spacecraft was launched in July 2020 with a mission to analyze the weather and atmosphere of Mars. The "Hope Probe" is the first probe to provide a complete picture of the Martian atmosphere and its layers now that it's reached orbit. It will help answer key questions about the global Martian atmosphere and the loss of hydrogen and oxygen gases into space over the span of one Martian year.
On board the spacecraft are three different instruments, one of which is a camera dubbed the Emirates Exploration Imager (EXI). It's EXI that snapped the new photograph from approximately 15,300 miles (24,700 kilometers) above the planet's surface.
Emirates Mars Mission Overview:
The Emirates Mars Mission (EMM) is the United Arab Emirates' (UAE) first mission to Mars. EMM is designed to orbit Mars and study the dynamics in the Martian atmosphere on a global scale, and on both a diurnal cycle and seasonal cycle. Using three scientific instruments on board of the spacecraft, EMM will provide a set of measurements fundamental to an improved understanding of circulation and weather in the Martian lower and middle atmosphere. Combining such data with the monitoring of the upper layers of the atmosphere, EMM measurements will reveal the mechanisms behind the upward transport of energy and particles, and the subsequent escape of atmospheric particles from the gravity of Mars.
Joining Global Efforts: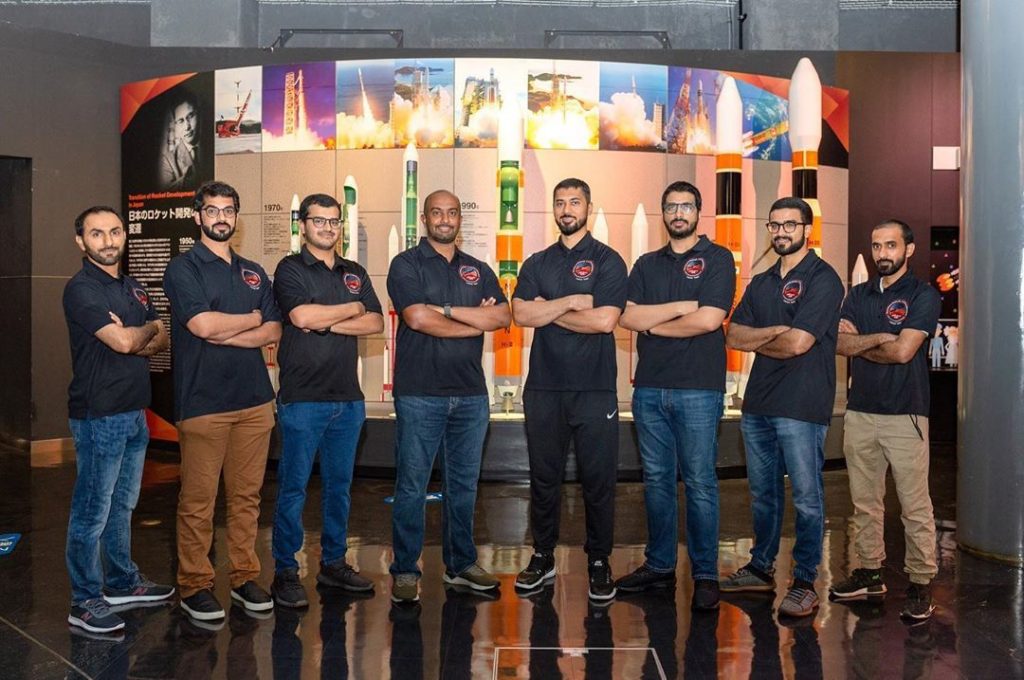 The Mars Exploration Program Advisory Group (MEPAG) is a central forum through which consensus is reached among the international Mars science community about the scientific goals and investigations that should be pursued in order to further humanity's knowledge of Mars. The 2020 MEPAG Goals Document outlines four primary goals: I) Determine if Mars ever supported life, or still supports, life, II) Understand the processes and history of climate on Mars, III) Understand the origin and evolution of Mars as a geological system and IV) Prepare for human exploration. Each of these high-level goals is flowed down to a series of objectives, each of which are in turn flowed down to one or more sub-objectives and recommended investigations.
The EMM science objectives and investigations are primarily relevant to MEPAG Goal II: Understand the processes and history of climate on Mars. Specifically, by studying the lower and upper atmosphere simultaneously, all four EMM investigations addresses MEPAG Objective II.A: "Characterize the state and controlling processes of the present-day climate of Mars under the current orbital configuration."
Source: https://www.emiratesmarsmission.ae/mission/about-emm