Civilian space travel, more commonly known as space tourism, is a sector of travel that has recently begun exploding with interest. Recreational space travel for civilians is relatively untried with only the Russian Space Agency performing orbital space tourism. There is also suborbital and lunar space tourism on the horizon. There are many companies looking to make this a mainstream aspect of their day to day services, as it really doesn't get more exciting than travelling out of Earth's atmosphere for either leisure, recreation, or business endeavors. As the day approaches that ordinary civilians will regularly become temporary astronauts, there are some up and coming companies that deserve some recognition. They just may be the ones taking you to space one day.
Axiom Space
Based in Houston, Texas, Axiom Space was founded by Michael Suffredini and Dr. Kam Ghaffarian in 2016. Both co-founders have years of experience working with NASA and the ISS team in different ways. The members of the Axiom Space team have decades of experience in every aspect of space travel and they have cumulatively turned this company into one of the leaders for astronaut training, engineering, space medicine, and so much more.
Starting in 2021, Axiom Space will be conducting private missions to the ISS by in house astronauts, and by 2024 they will be launching the first commercial space station. Their mission is to make Low Earth Orbit accessible to everyone from governments to researchers and manufacturers to individuals. Everyone will have the opportunity to live on their space station and experience life in space. Axiom Space is aiming their progress at making space tourism a reality while continuing to improve life on Earth. Their goal is to send four civilians to the ISS in early 2022 where they will live for ten days before returning to Earth.
Yusaku Maezawa
Yusaku Maezawa is a Japanese billionaire who has signed a partnership with SpaceX. By 2023, Yusaku Maezawa wants to be the first civilian to orbit the moon. He hopes to accomplish this on the Big Falcon Rocket, a rocket that doesn't exist yet but is in the works. His plan is to bring artists such as painters, musicians, designers, and film directors with him to turn the trip into an art project already known as #dearMoon. These artists will each create a piece of art when they return, inspired from the orbit around the moon. SpaceX, led by CEO Elon Musk, has agreed to this trip.
Space Adventures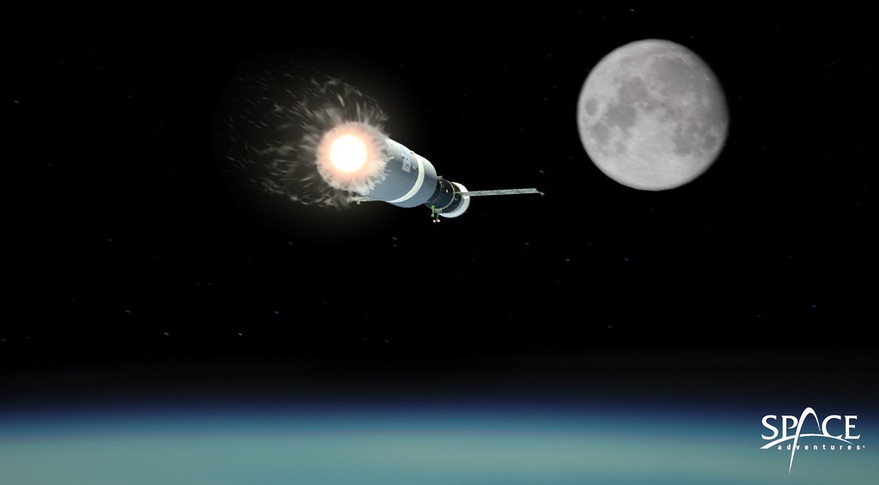 Space Adventures is a company that creates opportunities for space travel depending on a client's needs. The company's mission is to allow as many people as possible to experience the wonder of space travel. They create experiences for people to know what it's like to walk in space, visit the ISS, orbit the moon, and orbit the Earth. A few trips have been accomplished using Russian spacecraft, and the plan is to one day begin using North American spacecraft as well.
The company was founded in 1998 by Eric C. Anderson. The company's main office is in Tysons Corner, Virginia. They also have an office in Moscow. Space Adventures also conducts space training and qualifications programs. In 2001, Dennis Tito became the first space tourist, and since then, Space Adventures has sent an additional 6 civilians into space. 7 other civilians received training but did not end up leaving the Earth's atmosphere. As space tourism becomes more commonplace, it is expected that Space Adventures will be a key party in the transformation of regular civilians into astronauts.